Credit: casual games thanks for your tutorial~ helping ;)
I
n this game you will play as Ella, or if you would rather to think of it in another way, Ella will always be part of your team. The walkthrough is written as if you are Ella though. Movement is made with either the keyboard arrows or mouse or a combination of the two (my fave). If your mouse or screen size is not working properly, be sure you have the most recent version where these have been fixed. The game author also frequents the forums at her website, www.eridani.com, so if you have any operating problems, you can ask a question there.
If you want to go into a windowed mode or back to full screen, you can use alt+enter or F12. If you wish to turn off the game sound, hitting F1 will bring up a screen that allows you to uncheck the two play sounds boxes.. The game interface uses a combination of the esc key, space bar, and enter key for the keyboard. On the mouse, the left button acts as the space bar and the right button acts as the escape button.
The game is scored at the end of the game. You will not see your running score during the game. Your score will be a combination of quest points (out of 330 at last count), finding sky orbs (I believe only 49 have been found so far), and final exam score (out of 20). The final score is out of 50 points.
At the beginning of the game you are given the option of choosing your difficulty level. If you have not played this type of game before, you should really play it on the easy mode. If you don't like fighting, then choose the story mode. However, the fighting is just challenging enough on easy mode to make the game enjoyable without getting too frustrating.
In addition to progressing through the game, fighting is also important to get gold and experience. You will need gold to buy different potions and armament to assist in your fighting. You will need experience levels to become strong enough to fight effectively.
Sidequests are a very important component of your score. You need to talk to everyone if you want to find sidequests, and you need to talk to them more than once since sometimes once thing needs to be done first before a character will initiate a sidequest. Always choose to be helpful and nice as that will provide you with quest points and/or bonuses later on. Somestiems a quest is team member dependent and you will want to talk to some people with a different set of team members.
You can change your team by pressing A from the main play screen.
Bonus items are found in chests, barrels, drawers, and such. Sky orbs are frequently found tucked behind a tree or in a tiny cave. If you can't get into a small spot, you will have the chance to do so when you have Areth the fairy with you. Some chests will be locked initially but eventually you will get the skill to unlock those chests and the opportunity to return to do so.
The walkthrough is split up into the Main Quest and Sidequests and Extras. Just click on the link. Screenshot maps are included in the Main Quest section. Items circled in blue are necessary for the main quest. Items circled in red are either sidequest items, bonuses, or sky orbs. If an interior of a building is not shown, it means that there is nothing to do in there or that it is very obvious what to do inside. I have circled any doors that require entry though. I would still go in each building if possible and talk to everyone but at least you don't have to waste your time clicking on every single items. Items circled in purple will be available to explore at a later time upon your return back. (You will return to Draygor Castle and the Snow Fields a second time.
- Go to pick up a package at the Angel Gate Store.
- Deliver the letter to the Guardian and then you can go find Cal.
- Talk to Princess Aryana about the missing toys and books.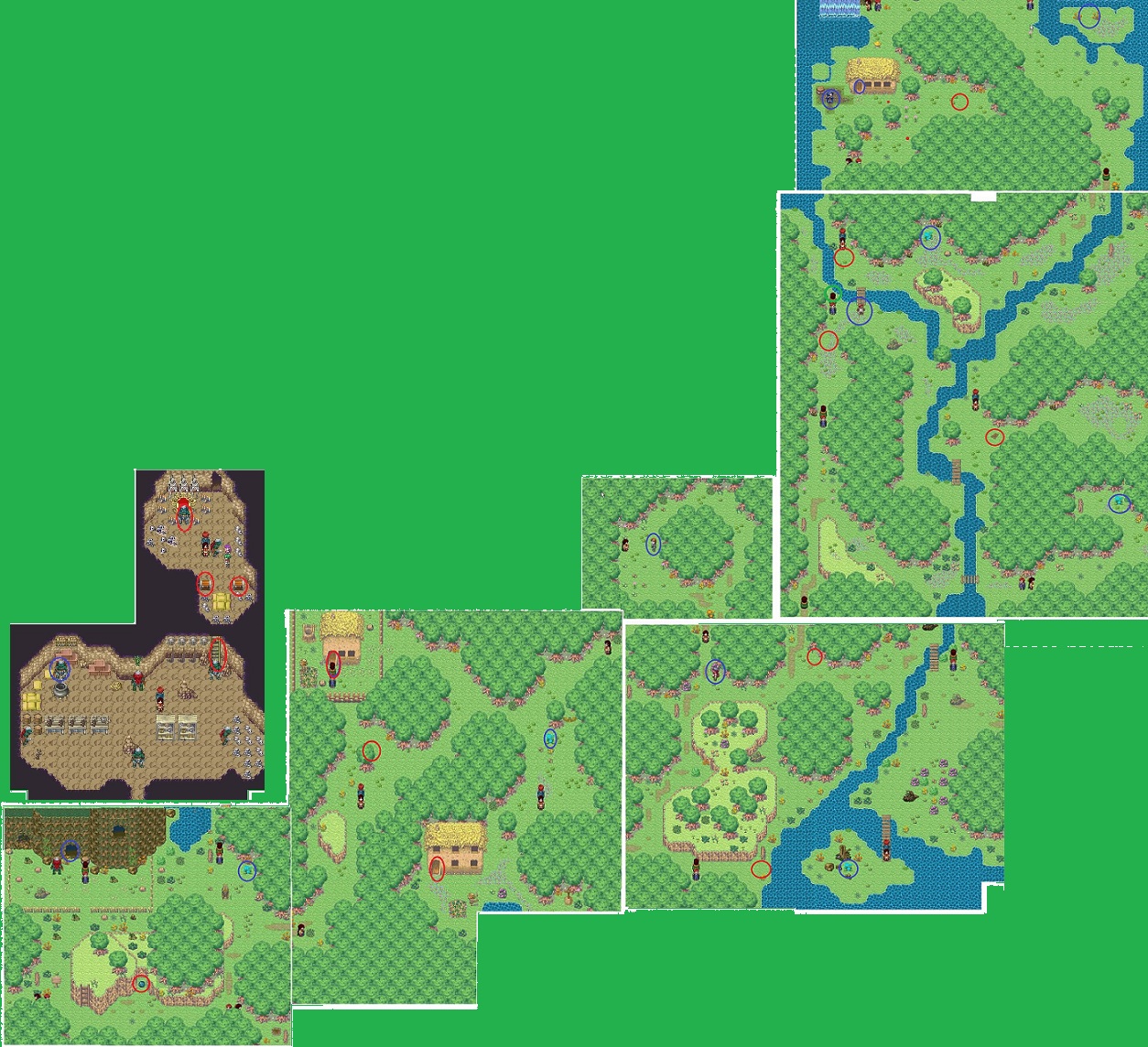 - Talk the Guardian
- Leah, Dayna, and Sakari fail. Marcus and Areth pass. Cal passes only if Ella rejected him. Ella passes only if your combined score on the sidequests, sky orbs, and exam is high enough. [www.eridani.com/forums]